CTRL and Charities
Here at CTRL, we have an ethical approach to our business. Working with charities is an essential part of our culture and as our business grows, it means that the charities that we work with will also benefit. This is a way of thanking them for all the good work they do. Without their contributions all over the world, those of need will not have resources they have to help them.
---
How CTRL will help
Here at CTRL we are proud to give 1% of all our profits to a range of charities. This is incredibly important for us to carry out as we want to ensure that we do our bit to help those who are less fortunate.
We would also like to encourage the companies that we work with to help the cause, therefore we have introduced a scheme whereby a massive 2.5% of the fee of all first time placements will go to a charity of the companies' choice.
---
Are you a Charity?
We have always been keen to give back to the local community as well as a variety of local and international charities. We love working with people that give back and because of this we offer special rates to all registered charities.
If you are a charity and wish to find out more about the work we do with other charities or wish to enquire about our Charity rates to hire us for your recruiting process then feel free to call us today.
---
Charities that CTRL work with
Below are the charities that part of our profits are distributed to
---
Human Appeal
Delivering aid and development programs that transform lives in the world's poorest nations. Human Appeal help people all over the world with tools they need to make a living. The achievements and progress that Human Appeal have made are immense and we are ecstatic to help such a charity to continue the good work that they do.
If you would like to make donations please contact:
T: +44 (0) 161 225 0225 | info@humanappeal.org.uk 
---
British Heart Foundation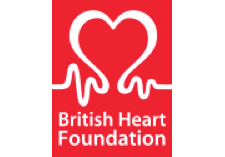 British Heart Foundation are fighting against cardiovascular disease and their vision is that people do not die prematurely or suffer from cardiovascular disease. 7 million people suffer from this disease in UK and we want to do what we can to help with the funding of cutting edge heart research.
If you would like to make donations please contact:
T: 0300 330 3322 | supporterservices@bhf.org.uk
---
Unicef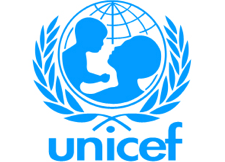 Millions of children every day are suffering and dying unnecessarily. They face violence, disease, hunger, and the chaos of war and disaster. This is wrong and it has to change. Unicef ensures more of the world's children are vaccinated, educated and protected than any other organisation. They have done a lot to influence laws and policies to help protect children. Children are our future and we have to do what we can to protect it.
If you would like to make donations please contact:
T: 0300 330 5580 | http://www.unicef.org.uk/
---
Crisis

Crisis is the national charity for single homeless people. They are dedicated to ending homelessness by delivering life-changing services and campaigning for change. We support this charity as they are helping homeless people get back on their feet and transform their lives.
If you would like to make donations please contact:
T: 0300 636 2012 | enquiries@crisis.org.uk
---
Cancer Research

Cancer research carry out world-class research to help beat all types of cancer. They help fund scientists, doctors and nurses with resources to eliminate this disease. With cancer becoming increasingly diagnosed amongst people, now more than ever we need to help find solutions to prevent and treat it.
If you would like to make donations please contact:
T: +44 (0) 207 242 0200 | donateinmemory@cancer.org.uk