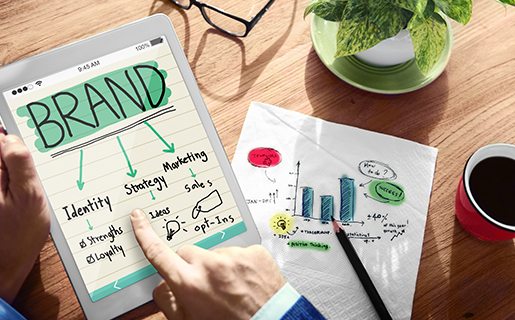 Why Recruitment Marketing and Talent Acquisition Should Work Hand in Hand
A bit like siblings with nothing in common, recruiters and marketers used to occupy the same office but sit far apart.  Theirs were differing roles with little overlap.  But times have changed and there is now a huge focus on recruitment marketing that means the two areas have a far greater cross-over than before.  In fact, the biggest and best are now finding that both recruiters and talent acquisition experts are now firmly ingrained with the very latest areas of marketing for maximum success.
Candidate driven market
According to one study from that spoke to 2000 executive search recruiters, some 90% say that the market is now strongly candidate driven, an increase from 54% during their previous survey two years before.  What this means is that candidates now need to be impressed by what a company has to offer them as well as wowed by their proposition.
The same study also said that 31% of recruitment managers are not finding the right number of suitable candidates.  Also when they do find them, it is becoming harder to secure them before their competition.
Creating a brand
Therefore, the way forward seems to be to create a brand that people want to work for.  This can be from perks such as free lunches, a generous vacation policy or even a unique workplace environment (bring your dogs to work was one example), companies need to have something that they can sell to potential candidates but that also tie in with a deeper message about the company.  It might be that they are encouraging a better work-life balance or regular team social events, whatever it is, it needs to be sold to everyone and the people to do this are the talent acquisition department.
LinkedIn released their Global Recruiting Trends 2016 last year and it was a mixture of the predictable and the interesting.  For example, 59% said they were investing more in their employer brand than in the previous survey and that the talent acquisition team was central to this.
What does talent acquisition do?
The most important part of the job for talent acquisition is the consistency of message, the most basic rule of marketing.  Just as you do when you market a product or service, you provide a clear and consistent message to candidates through all outlets such as social media, job boards, talent networks and other platforms.
The people in talent acquisition can work to ensure that the best things about the company are used as part of the brand, focusing on the things that people will be enthusiastic about and will draw in the right candidates.
Unfortunately, a lot of companies seem to be falling short on this.  For example, one study claimed that 74% of respondents said they have at least a moderate employer brand presence across social media but only a third had someone dedicated to posting content and responding to users on these platforms. Surprisingly, one half said they don't measure their social media activities at all.
People care more
Another big area that talent acquisition focuses on is the growing awareness that expectations from candidates have changed.  As there is a shift in the generations, there is a shift in attitude.  Millennials in particular expect to be courted somewhat and the companies that top the lists of the best to work for, such as Google and Salesforce, do just this.
A report from Virgin Pulse said that 73% of millennials are more interested in having meaningful work with a mission that they can support motivating the company.  A huge 90% of them want to use their skills for good and look for a workplace offering altruism.  Workplace culture is also very important, with 77% rating it above or alongside salary and benefits.
Keeping it honest
It is also essential to balance everything with a sense of honesty and integrity because if your brand gets a reputation for making false promises, then this will spread quickly.  You want to employ people who know what they are getting involved with and want to be there and by using talent acquisition correctly, there is a far better chance of achieving this.